WHERE SUSTAINABILITY MEETS SAFETY
As we move into a new climate age, airports will be forced to increase their resilience to changing operational conditions they will inevitably face. Integrating long-term sustainability practices, such as investing in renewable energy sources like wind turbines and solar panels, can help airports to increase their efficiency and reduce their risk of being severely impacted by climate change. However, it's important to understand the challenges that come with renewable energy installations at airports and the surrounding airspace.
At Straten CSL, our team of airport safety management experts can provide a number of airport renewable energy services, including glint and glare assessments, solar panel assessments, obstacle limitation surfaces assessments and windfarm studies. Alongside this, we can administer technical assistance to help you ensure that the surrounding airspace is acceptably safe for flight. Get in touch to discuss your development plans.
GLINT AND GLARE ASSESSMENTS
The glint and glare created by reflective surfaces have the potential to interfere with Air Traffic Control and aircraft approaching to land. Speak to Straten CSL to arrange a glint and glare assessment.
WINDFARMS
While windfarms don't provide a physical obstacle, they can affect your navigation systems including radar. Let us run and interpret an airport safety management and aeronautical study for you.
GLINT AND GLARE ASSESSMENTS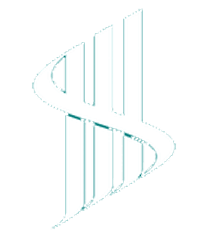 OUR RENEWABLE INTEGRATION EXPERTS CAN HELP WITH:
Feasibility and aeronautical studies for development

Tall structure specialists

Safeguarding measures
Aviation lighting
Glint and glare assessments
Renewables, done right.
Speak to Straten CSL today
CALL US ON
07752 593891
Or you can fill out the form and we will get back to you within 24 hours.